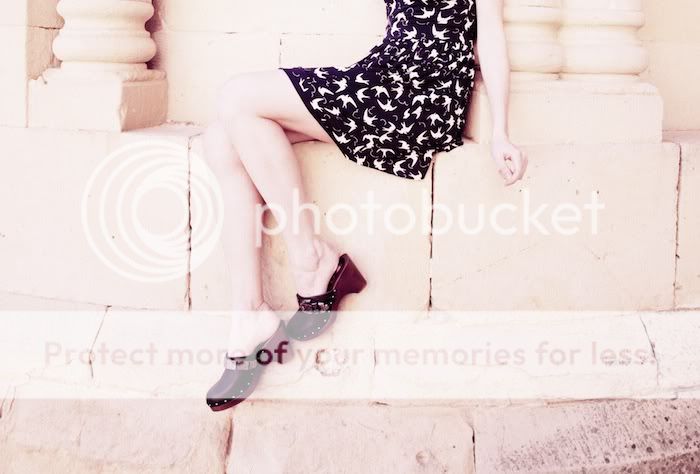 Zara dress and Adolfo Dominguez clogs
I think I owe you some nice shots after posting those weak posts because of being too lazy. This is my new Miu Miu imitation dress. When I went to Zara I saw the cats one, but M was the smallest size left. Suddenly, this one appeared in front of my eyes and when I tried it, I fell in love with it right away!
The pictures weren't very improvised since it was for a friend's college work. They turned out to be really cute I think:)
Again, I don't think I'm gonna be able to post anything until sunday night... Hopefully I'll be able to take some photos while I'm away!
I'm so busy right now that I've got to end it here...